Test yourself with a challenging hike!
With total assent of more than 2,000 metres, the "Lee Trail" (53km – 31 miles) is perfect for adventurous, energetic hikers and nature lovers. The "Lee Trail" heads out of Ettelbruck to Kautenbach, where it joins up with its cross-border big brother, the Eislek Trail (104 km – 61 miles).
More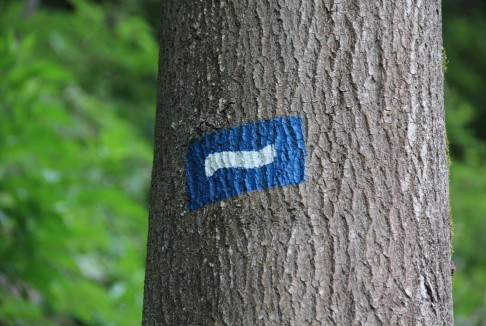 In a quiet, untouched natural setting you will discover narrow paths and impressive panoramic views. "Lee" is the Luxemburgish name for the typical rocky ridges found in the Eislek region. With crunchy slate under foot, you will explore narrow pathways and rocky ridges. Recharge your batteries in the quiet valleys and enjoy the magnificent views over the meandering Sûre river and the "Eisleker Koppen".
No matter whether you are looking for heritage, nature, culture or memorable landscapes, you will discover these and more in the authentic Ardennes.