5, rue Dr Klein
L-9054 ETTELBRUCK
Tel: (+352) 81 03 22
www.patton.lu
Opening hours:
From Tuesday to Sunday
from 10am – 5pm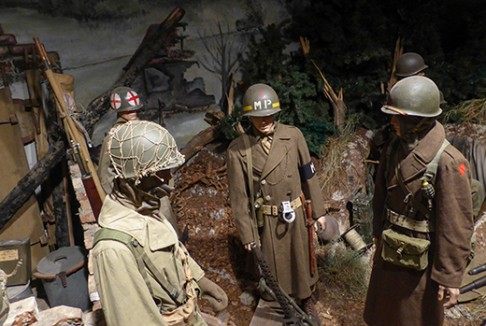 The museum pays tribute to General George S. Patton Jr, commander of the 3rd US Army which liberated Ettelbruck on 25 December 1944. This heroic figure is at the heart of the Ettelbruck exhibition and local remembrance.
Each room explains the most important events of the Second World War in Luxembourg. With a major collection of photos, documents and authentic objects, the museum illustrates the German invasion in May 1940, the period of occupation, the liberation by American troops in September 1944, and the post-war years.
The Patton Museum in Ettelbruck is special, and attracts thousands of visitors every year. To complete the experience, you can also visit the Patton Monument, the History Museum(s) and the Military Museum in Diekirch.