Being both fascinating and generous, the Luxembourg Ardennes region offers so much to visitors of town and country. It is a land of a thousand-and-one hiking trails, a place of culture and a delight for shoppers.
Discover the region on one of the many footpaths or stroll through the streets of Ettelbruck or Diekirch.
Nordstad
The Nordstad region has something for everyone!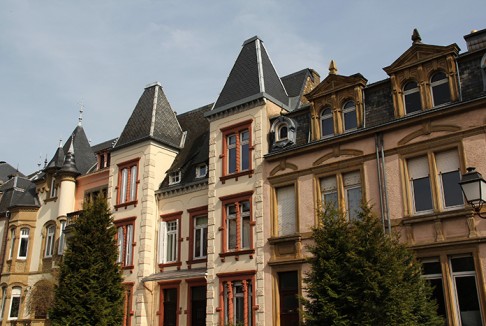 Go for an exhilarating hike or cycle ride. Alternatively, become absorbed in quality cultural events at the CAPE arts centre, or examine memorable historic objects at the Patton Museum in Ettelbruck, the Museum of the History of Diekirch, the National Museum of Military History, and National Museum of Historic Vehicles in Diekirch. Or just relax at one of the many well-appointed campsites, at Diekirch Beach or at the Nordpool swimming pool.
Stroll the pedestrian zones of Diekirch and Ettelbruck, with their characterful narrow streets and interesting shops, and then relax with a drink or a snack on one of the many pavement cafés or bars.
The Adrien Ries Trail connects the six Nordstad municipalities (Bettendorf, Colmar-Berg, Diekirch, Erpeldange, Ettelbruck and Schieren) and offers an impressive, varied 49 kilometre (30 mile) route.
Éislek
Visit the castles of Bourscheid and Vianden, and in Clervaux discover the inspiring "Family of Man" exhibition by the famous 20th century photographer Edward J. Steichen.
For more information
More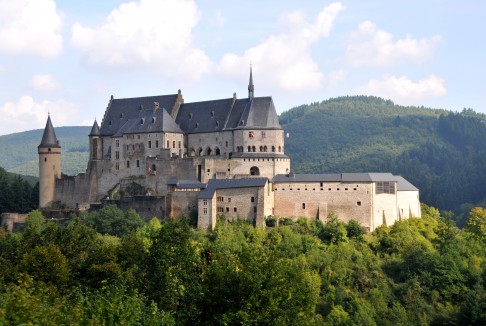 The Eislek is famous for its deep-cut valleys, lush meadows, steep wooded slopes and the high plateaus dedicated to farming. Discover the region on its numerous footpaths and mountain bike trails (17 in total to discover).
Walkers will adore discovering the Éislek's two natural parks. The heart of the Upper-Sûre Nature Park is the lake which provides drinking water to around 70% of Luxembourg's households. The banks of the lake attract sunbathers and water sports enthusiasts during the summer. To discover the location from a new angle, take a guided excursion on a solar-powered boat!
The Our Nature Park, in the north-east of the country shares a border with Germany and Belgium. It is not just an ideal destination for hikers, lovers of literature and culture will also be enriched.
Walkers who like to encounter heritage, nature and culture will enjoy the three stages of the Lee Trail which lead from Ettelbruck. In total this features 52km (31 miles) of steep paths and rocky ridges (the translation for "lee" in Luxemburgish) through the wooded Sûre valley.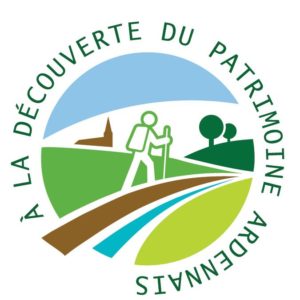 Ettelbruck – Bourscheid-Moulin: 17,8 km
Bourscheid-Moulin – Hoscheid: 19,3 km
Hoscheid – Kautenbach: 14,5 km