Place de l'Hôtel de Ville
B.P. 116 l L-9002 Ettelbruck
Tél.: 81 91 81 -1
Opening hours:
Monday-Friday:
8.00 hrs – 11.30 hrs et
13.30 hrs – 16.30 hrs
Wednesday (evenings):
8.00 hrs – 11.30 hrs et
13.30 hrs – 18.30 hrs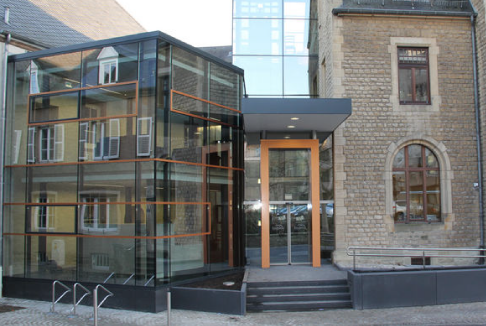 The municipal services of the City of Ettelbruck are at the service of citizens. The staff of the municipal administration guide you through all your steps and help you with any information.
Department opening hours have been adjusted to facilitate your administrative processes.
From 1 June 2014, the offices are open from Monday to Friday from 8:00 a.m. – 11:30 a.m. and from 1:30 p.m. – 4:30 p.m. There is evening opening on Wednesdays until 6:30 p.m.
The residents of the City of Ettelbruck can now enjoy different teleservices available on the macommune.lu web platform, take advantage of the sms2citizen service or follow us on our Facebook page to receive the latest news about life in the municipality.