Data Protection Department
If you have any questions or requests regarding the protection of personal data, simply send an email to dpo@ettelbruck.lu.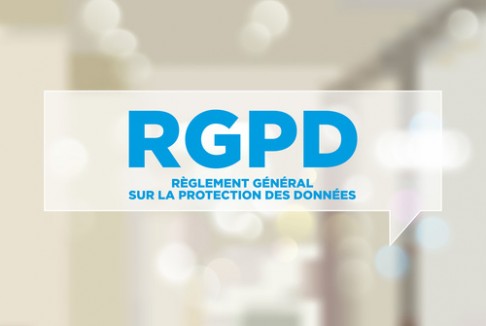 The General Data Protection Regulation (GDPR) protects the privacy and rights of individuals.
Here is a summary of the measures we apply to the municipal administration of the City of Ettelbruck.
1. Why is your data being used?

The primary mission of municipalities is to regulate everyday life and to ensure peace, security and law and order, which is referred to as good order. Municipal responsibilities are divided between mandatory assignments and optional tasks.
Organisation and administration of the municipality:
Municipal regulations
Setting charges, fees and municipal taxes
Management of municipal assets
Budgeting and closing accounts
Drafting the deliberations and keeping the record of the municipal council and the College of the Mayor and Aldermen
Maintaining and updating civil registry records
Maintaining and updating electoral lists
Appointment of staff (government officials, municipal employees, workers, rural guards, fire commander)
Constitution of mandatory commissions (school commission, rent commission, integration advisory commission)
Recordkeeping
Land Development, Housing and Economic Development:
Management of the municipality's territory
Establishment of the General Development Project (GAP) and Special Development Projects (PAP)
Building Regulation
Regulatory and Police Authority:
Concerns everything related to the organisation and operation of the municipality, as well as the maintenance of public order (public safety, peace and law and order):
Establishment of municipal regulations (late-night opening, water distribution, sewers, school subsidies, cemetery, lottery, waste removal, etc.)
Establishment of police regulations (noise, dogs, grass cutting, etc.)
Enforcement of police and municipal laws and regulations
Law Enforcement Requisition
Water, sewers and waste management:
Drinking water supply to the population
Waste water discharge and sanitation
Setting of municipal taxes (water, sewers, waste water, waste)
Waste collection
Removing bulky items
Management of problematic waste, inert waste
Roads and traffic: Municipal roads are under the jurisdiction of the municipalities, which involves:
Maintenance of municipal roadways
Regulation of road traffic in the municipality (speed limit, priority, 30 zone, parking, car parks, etc.)
Setting up signage
Naming roads, streets, paths and squares
Cycle lane management and maintenance
Recognition and classification (or decommissioning) of minor roads, streets and paths
Environment:
Noise and noise pollution control (police regulation)
Fight against air pollution
Classified Establishments (Class 2 Establishment Authorisation; Prior Public Inquiries for Class 1,3,3A and 3B Establishments)
Flood Risk Management
Primary Education:
The State ensures the organisation of public education, but the municipalities participate in the implementation of teaching, which involves:
Provision and maintenance of school buildings
Establishment of school organisation
Setting up the school administration (teaching department)
Student registration
School Commission constitution
Civil Registry:
Management of civil registry documents
Maintenance of civil registry records (marginal entries: births, adoptions, marriages, legal partnerships, divorces, deaths)
Maintaining and updating electoral lists
Social assistance:
Each municipality of at least 6,000 inhabitants establishes a social office that is under the supervision of this municipality or is affiliated to a common office
Nordstad Social Office – OSNOS
The municipal or common social office in several municipalities is in charge of supporting people in need
Requests for support from the National Solidarity Fund
Expensive living allowance
Burial – burial sites:
Obligation to have a cemetery and to ensure its maintenance and monitoring
Regulatory competence of municipalities on cemeteries
Death certificates
Burial/Exhumation Authorisation
Sepulchral concessions
Cremation and scattering of ashes
Establishment of an ash scattering site
2. What data are processed?
Personal data necessary for the performance of our various tasks is collected, used and stored.
The administration collects different categories of data, among others:
Personal and electronic identification data;
financial data, such as bank account number;
data relating to your family (marital status, household composition) and professional status;
data relating to contracts taken out with the City (contract number).
3. Who has access to your data?
Your data is used by employees and officials of our departments, strictly within the scope of the tasks entrusted to them. The data are also used by subcontractors within the framework of the performance of the contract and according to legal constraints.